FenceConductors
The Fence conductors includes a few kinds ofstyle, such as Electric Fence Polywire, Electric Fence Rope, and Electric FenceTape etc. We often export them to North America, South America and Europe etc.
Features
• Twist as many monofilaments as as standardquality
• Monofilaments with high UV protection
• Strong PE yarns provide constantly highstrength.
• Copper conductors mean that 40 timesconductivity higher than traditional conductor.
• Grouping wires keep the fence voltage at a constantlevel.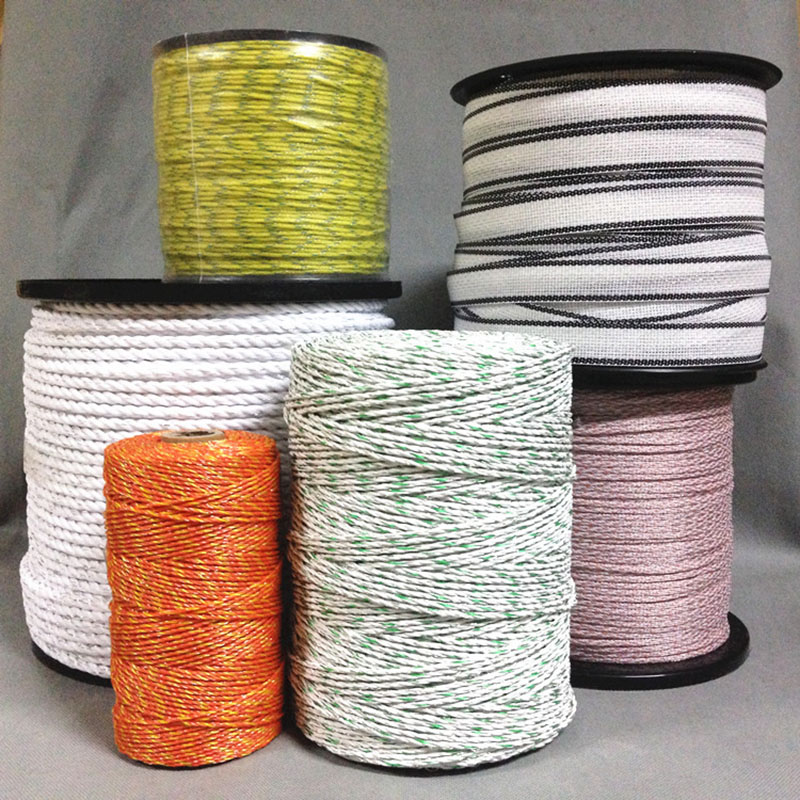 If you have any question, please send email to usdirectly. Welcome to visit our website and factory.