Para cord
Military spec 550 cords constructed of 100% nylon with 7 strand high strength core covered by a polyester smooth jacket yielding a minimum tensile strength of 550 pounds. Braided sheath has a high number of interwoven strands for its size, giving it a relatively smooth texture. It is available in assorted colors and all have white core strands. These smaller cords can be used in a wide range of applications from tie-down straps to braided bracelets and any other non-life-safety applications.
Feature:
• Soft-hand feel
• Good stretch and versatility
•Seven strand Hi - tensile cord is rated at 550 lb
• Ideal rope for outdoor utility applications
Description of Para cord
1. Name: Para cord 550 Parachute Cord Lanyard Rope
2. Material: PP (Polypropylene), Polyester, Nylon
3. Over 100 colors for your choice.
4. Length: 50ft, 100 feet is standard packing.
5. Most popular: 4mm, 7 inner strands, 3 ply twisted line, strength 550LBS
6. Packing: Coil, Hank, Bundle, Reel, Shell Color Bag
7. Diameter Range: 2mm-32mm
8. Structure: 8-Strand, 16-Strand, 24-Strand, 32-Strand, 48-Stran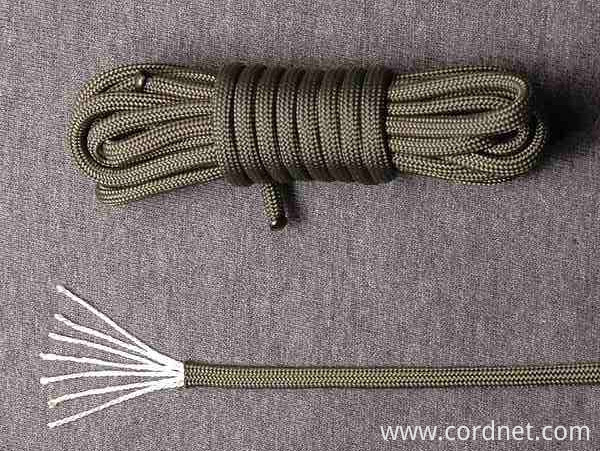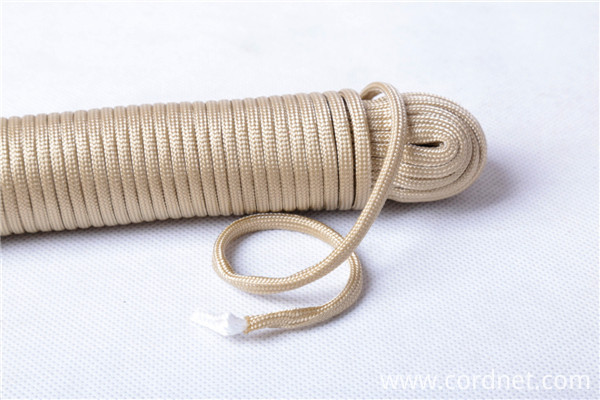 If you have any questions, pls send email to us directly.